◊ Back to Available Guitars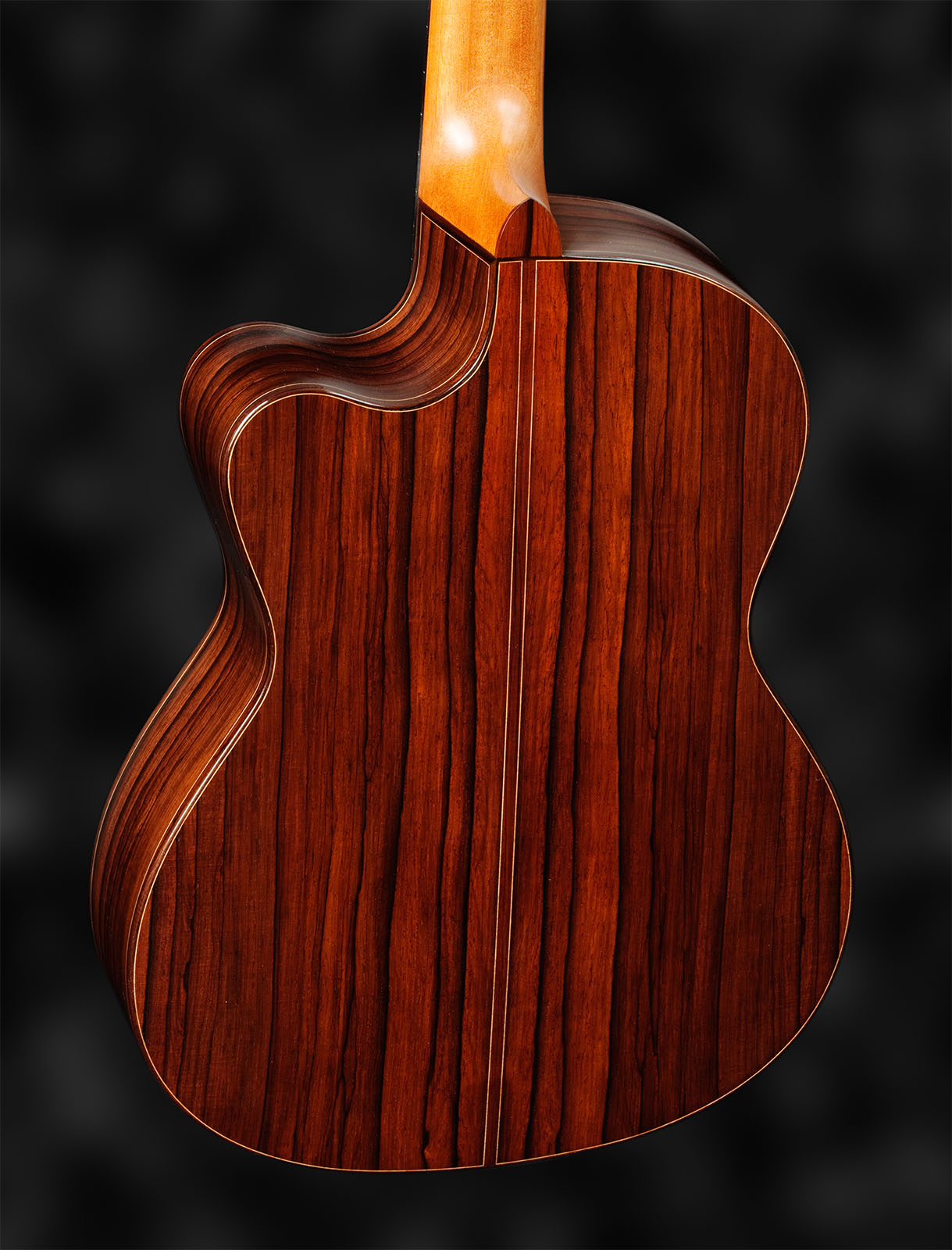 This is a crossover designed for steel string players. It features a more narrow fingerboard (1-7/8 inches wide at the nut) with more rounded edges on the bottom (1/16 inch radius).
635mm scale
Madagascar Rosewood back and sides
Fan-braced Cedar soundboard
Mahogany neck
Ebony fretboard
Alessi gears
This guitar is no longer available (sold), but provides an example of custom modifications which are possible.
◊ Back to Available Guitars